Raybestos Performance Technical Specifications
Raybestos extensively tested our Street Performance brake pads for friction effectiveness and noise. We then benchmarked these results against our competition. We did this to ensure that Raybestos Performance friction offers an industry-leading brake pad in the street performance marketplace.
Friction Effectiveness Test
Raybestos Performance brake pads offer maximum braking torque throughout operating temperatures of up to 1250 degrees Fahrenheit.
As you can see in the graph below, Raybestos friction consistently outperforms our competition as rotor temperature increases. This includes temperatures typically generated during light autocross/track driving. If you want to take your vehicle from street sport to autocross without changing pads, this is the ideal friction for you.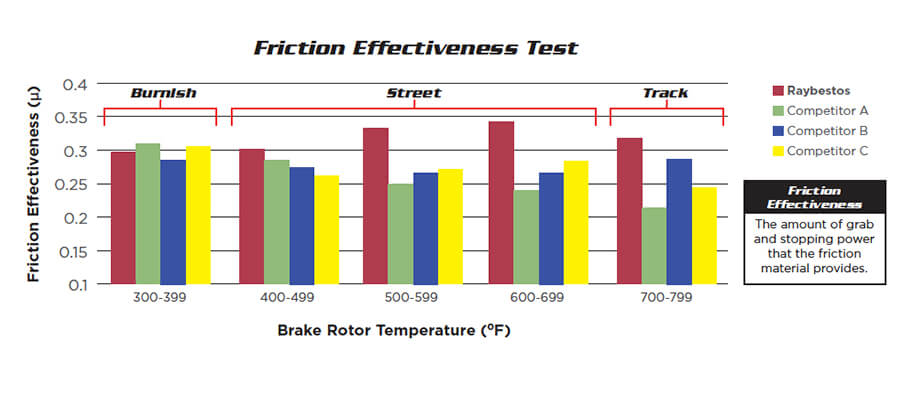 Friction Noise Test
The graph below shows that not only does Raybestos outperform our competition, but it does so while operating at a quieter level than the competition. Raybestos consistently operates at a "very quiet" level.