CATALOG PART SEARCH
Raybestos® Performance and Racing eCatalog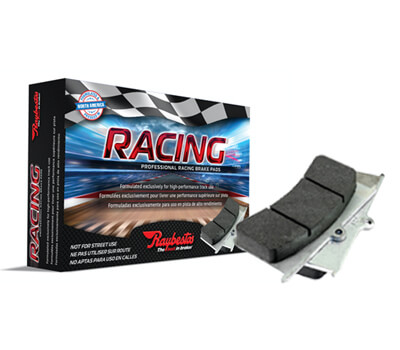 How to Search Our Catalog
Depending on whether you're looking for Performance or Racing parts, there are different ways to search our Catalog.
Racing Catalog Searches
Our racing brake pad part numbers are broken down into three categories:
Formula
Plate ID/Shape
Thickness (mm)
As you can see in the image, the formula comes first (ST47), the plate ID comes second (R1000) and the thickness comes third (T13). This forms the part number ST47R1000T13.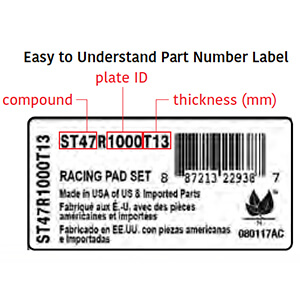 All of the following types of searches should be completed in the Racing Part # Search box.
Racing Shape Search
This is known as the R number or FMSI number. In part number ST47R1000T13, the R number would be R1000. In this example, searching R1000 or simply 1000 would retrieve all results for this shape.
Do not use a D number in this type of search. For example, searching for D1000 would not retrieve any search results.
If you don't know your R#, you can download our PDF catalog or contact us. Our team would be happy to help you find the right racing part for your vehicle.
Part Number Search
If you know the exact part number you are looking to purchase, you can search for that specific part number. For example, ST47R1000T13 would deliver that part number in the search results.
Performance Parts Search
You can search for our catalog of Performance brake pads and rotors by one of three ways:
Part Number Search
Vin Number Search
Year/Make/Model Search
If you don't know your part number, we suggest performing a year/make/model search.
Recommended Browser
For the best experience, we recommend you use a modern web browser on your PC or mobile device. We support recent versions of Internet Explorer, Google Chrome, Safari and Firefox.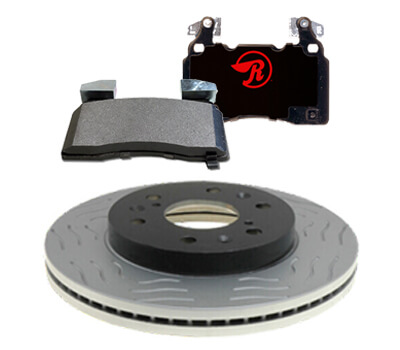 &times