Raybestos Racing Brake Pads Testimonials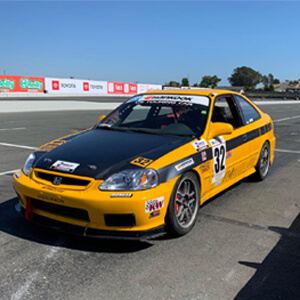 Professional Racing Brake Pads
"Having confidence in the brakes is absolutely essential in racing, and with Raybestos pads, our brakes never dropped off, no matter which track we were at." - Gary Sheehan (USTCC Touring Car Champion)
---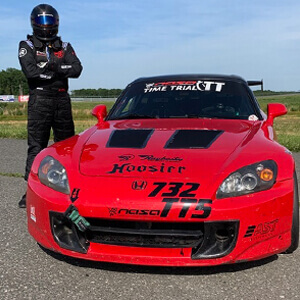 Professional Racing Brake Pads - ST47 Formulation
I've used every pad on the market. In a close competition, oftentimes it comes down to the braking zone. Raybestos' ST47 Professional Racing formulation has proved to be a dead-solid performer with incredible pad life compared to the very similar in performance Carbotec XP12. I've been getting double the life out of the ST47 with zero brake fade issues. This has been my go-to pad now for three seasons. - Samed Rizvi (NASA Mid Atlantic TT5 Class)
---

Professional Racing Brake Pads - ST47/43 Formulations
I'm the type of person who tries a lot of pads, and since I have switched to the ST47/43 combo on my Corvette, it has been phenomenal! I'm dead set on the pad and the life of it! The pads pulled in a 3rd place at nationals and a podium finish. - Chet Moseley (NASA Texas Region TT2 Class)
---

Professional Racing Brake Pads - ST47 Formulation
I've been using them for the last few races and have been really impressed. It's a better, longer-lasting pad than the Hawk DTC70. - Ryan Walton (NASA California Southern Region AI Class)
---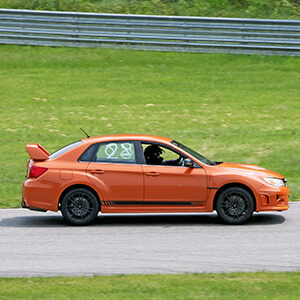 Professional Racing Brake Pads - ST45 and ST41 Formulations
I've been running track days for a few years and consistently struggled to find a good set of race pads for my STI. The problems were all the same - brake fade, pad judder, inconsistent pedal feel, insane wear rates, harsh modulation, etc.
I tried out a number of different companies - EBC, Hawk and Stoptech - Nothing worked. I would end up wasting an entire HPDE weekend with 10-minute sessions. That all stopped when I came across the Raybestos ST series of racing pads. I was a bit leery to try them because they're not well known or reviewed, but I gave it a shot anyway.
I'm running the ST41's in the front and ST45's in the back, and they are nothing short of perfect. I used to go through a set of pads in two to three track days. In my very first event with Raybestos, you couldn't even tell they were worn. I can run 25-minute sessions with only the slightest hint of fade, but they immediately come back for the next session. The pads have incredible pedal feel and the pad judder has disappeared. They give me the confidence I need to dial in the consistency.
I now can easily get my lap times within 0.8 seconds of each other, whereas I was two to three seconds before. I'm now on my second set and thinking about getting a set for my Mustang. Raybestos has helped me to eliminate one more variable on my way to perfecting my driving skills - Brandon Knoll (HPDE Driver)
---
Raybestos Performance Brake Pads and Rotors Testimonials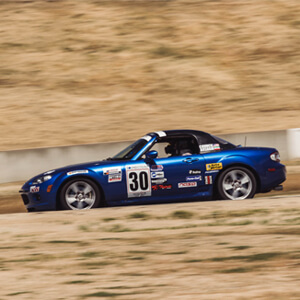 Raybestos Street Performance Brake Pads
The car completed many track days with Raybestos Performance pads with lots of different drivers. We saw no issues with the brake pads. What was even more amazing is that the pads lasted a long time.
After seeing the performance of the Raybestos Street Performance pads first hand, I decided to buy a set for my own street car. These pads seem to work well at temperatures as low as 400F and all the way to 800 F and above. And of course, the price is right.
- Ali Arsham (US Touring Car Championship, GoGoGear Racing)
---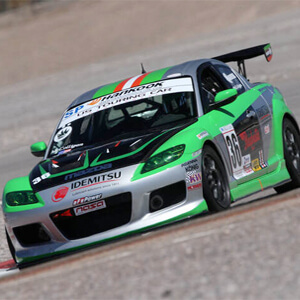 Raybestos Performance Rotors
The Raybestos Performance Rotors have provided exceptional performance and reliability for our team this year. They have enhanced the braking performance of our Mazda RX8 chassis and help us brake later and with more confidence in the heat of battle. Rotor life is double that over other brands we have used with a significant reduction in warping, cupping and cracking. We also appreciate their precise fitment and ease of bedding-in. I highly recommend them for high-performance driving and racing. - Michael McColligan (Team Principal, MC Racing)
---

Raybestos Street Performance Brake Pads
I am always looking for good product to put on my car. I got a chance to try out Raybestos' new Performance brake pads for our last race. We have a 1993 Camaro Z28 that we run in the 24 Hours of Lemons endurance race series. This race is two days long, approximately 15 hours and about 700 miles of driving. In a normal race weekend, we will typically use one set of front brakes and ½ to ¾ of rear pads.
I was very pleasantly surprised by the wear of the new brakes. We only used about 1/3 of the front pads. There was very little wear on the rear pads and the rotors were in good shape.
The wear was fantastic! The feedback through the pedal was very good. The pedal stayed firm and dependable throughout the race. No brake fade felt at all. I felt very confident with the brakes throughout the race.
We have tried EBC, Hawk, Carbotech and RBC. These new pads from Raybestos are the best pads we have used in seven years of racing. If you are looking for a good set of street/track pads, I would highly recommend a set of Performance brake pads from Raybestos. - Tom Sorensen (Kidney Stone Racing)
---