Careers at BPI
Students / Recent Graduates
As a student or most recent graduate, you have an important choice to make. You want to choose a career with a company that will allow you to apply and test the knowledge learned in the classroom and also allow you to explore a specific field of interest. It is equally important for you to select a company that will help you expand your professional network and learn the keys to success in a professional work environment. At BPI, we are committed to navigating our young professionals through their career path to make them successful and an integral part of our company.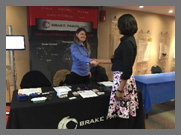 INTERNSHIP
Start your career with BPI!!! We offer various internship opportunities for undergraduate and graduate students where interns are vital contributors to the company success. Take a look at open positions to find the right opportunity for you!
Our Success Stories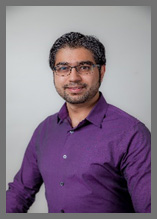 "My journey with BPI started as a summer intern in 2014. Right from the very start I found the overall environment highly conducive towards my professional development, exposing me to a wide range of projects in a very short span of time. I am grateful to be working with a team that cultivates a highly collaborative environment, this very fact allows me to constantly expand my knowledge base and continue adding useful skills. I worked as a part time intern until my graduation, after which I was offered a full time position. As a recent graduate, having an opportunity to design and implement processes that strengthens our supply chain, and contribute towards overall progress of the business is a great source of motivation for me."
-Hassan KhanProcess Design Engineer
"My journey with BPI began in the summer of 2015 as a Data Analyst intern in the Catalog department, which had been created only a year earlier. I learned to manage product data and identify new vehicle applications over the three months of my internship, and at the end I was offered a full-time position as a Catalog Database Analyst. I'm glad to be part of such a welcoming, encouraging team that helped me succeed, and together we are making a difference in our organization. We are continually improving processes and looking for innovative ways forward, with determination and enthusiasm."
-Sandra SimmonsCatalog Database Analyst
Benefits
Brake Parts Inc (BPI) provides a competitive benefits program to help its associates stay healthy and provide support their families. When you become an employee, you can take advantage of variety of great benefits.
Your particular benefits package will depend on your location. Below is the list of benefits you might be eligible for:
HealthCare Insurance
o RX Prescription Coverage
Dental Insurance
Vision Plan
Life & Accident Insurance
Short-term and long-term disability coverage
RRSP plan with a company contribution
Paid Vacations and holidays
Product discounts
Onsite fitness center
Tuition Reimbursement
Employee assistance program
Pet Insurance
Summer Hours
At BPI we take pride in providing our associates with a healthy and safe work environment.
Growing business - endless opportunities
Are you interested in global exposure opportunities in diverse venues around the globe? At Brake Parts Inc, we are committed to our company growth and development. We are constantly exploring exciting opportunities all over the world to expand our business.
Empowerment, encouragement and support
Bring your voice, your drive and your style! At BPI, we value our employees' input and enthusiasm to make our company more successful. Our associates are empowered and encouraged to innovate, collaborate and bring forward their ideas.
Operational Excellence
BPI's philosophy is that problem-solving, teamwork, and leadership propel ongoing improvement in our organization. We take pride in focusing on the customers' needs, keeping the employees empowered, and continually improving our current processes to create a more efficient, effective and lean structure that benefit both our customers and employees.
People are key to our success
BPI believes that people development is critical to business growth and success. We provide exciting and challenging opportunities that allow you to expand your knowledge and advance your skills.
Global company with an entrepreneurial spirit
At Brake Parts Inc, we combine the best of both worlds: the agility of a startup with the stability of a large established company.
More than just a job
Employees at BPI are passionate about what they do. Every day we put all our energy and ideas in our work . For us, this is not just a job, it is who we are.
Is social responsibility more important to you than short-term gain?
Our corporate structure means that we are independent of stock markets. With the Robert Bosch Stiftung, a portion of our profits goes toward social and environmental projects, and toward supporting future generations.