Global Technologies and Innovations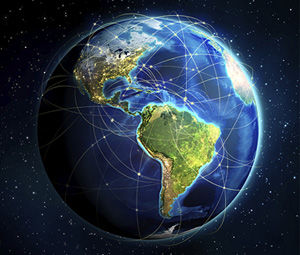 Research & Development – Brake Parts Inc (BPI) has a long history of innovative research and development, leading the industry in cutting edge brake technology and friction formulation development, like its enhanced hybrid technology. Through thorough examination of factors impacting brake performance, the world class BPI R&D team is the first step in the complete manufacturing process.
Engineering – Located at facilities around the globe, BPI engineers work diligently on new product development, enhancements to existing products and improvements to original equipment designs, ensuring OE fit, form and function.
Testing – Brake Parts Inc is proud of its industry-leading testing center. This state-of-art-facility, along with BPI sites throughout the world, conducts all types of brake system testing, including friction formulation tests, dynamometer testing and extensive on-vehicle testing to ensure that BPI supplies the best brake components for each vehicle application.
Manufacturing – Brake Parts Inc manufactures the highest quality brake system products for virtually all vehicle makes and models. Because the company owns its manufacturing facilities, strategically located on multiple continents, stringent company-wide quality control measures and consistent processes are implemented at each location.
Production – Serving a variety of customers in a multitude of countries, BPI has developed a focused production strategy to efficiently produce and package the right BPI-branded or private label products for each and every customer.
Logistics – Because BPI has a large global footprint, it requires the dedicated attention of capable freight suppliers to move large inventories between countries by sea, air or rail. BPI employs logistics experts and partners with best in class freight carriers to ensure timely delivery.
Distribution – Prompt customer deliveries are a top priority at BPI. The flexible, efficient BPI distribution model exceeds expectation, accommodating any customer location, whether a warehouse or drop ship site.
Customer Support – Brake Parts Inc continues its outstanding customer support well after the sale. From inventory management to customized training to marketing and technical support, BPI has a dedicated focus to helping each of its customers grow their brake business.