Brake Pads
AIMCO offers two grades of friction: Performance and Severe Duty. Whether you are looking for reliable braking for everyday driving situations or extreme braking power, we have a brake pad that fits your needs.
Depending on what the application calls for, AIMCO brake pads come complete with:
Shims
Slots
Chamfers
Hardware
Electronic Wear Sensors
Brake Pads - Performance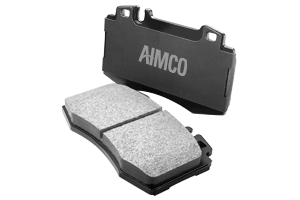 AIMCO Performance Brake Pads are offered in the following formulations:
Ceramic
Semi-Metallic
Low-Metallic
Our Performance friction offers wide vehicle coverage and is designed to meet OE specifications. For dependable braking for everyday driving conditions, choose AIMCO Performance Brake Pads.
Brake Pads - Severe Duty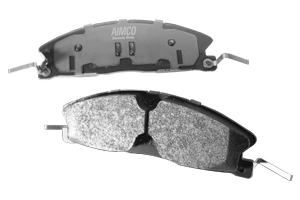 AIMCO Severe Duty Brake Pads are broken out into two categories:
Our Safety friction provides extreme braking power for trucks, patrol cars, ambulances and armored vehicles. Our Fleet friction is designed to deliver superior braking for fleet-type vehicles. For exceptionable braking power required for the most demanding driving situations, choose AIMCO Severe Duty Brake Pads.