Specialty Rotors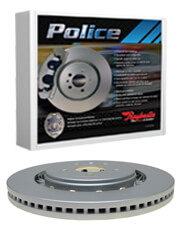 Specialty Police Rotors
Our Specialty Police Rotors are formulated to meet the demanding needs of law enforcement professionals.
The Police line features:
Custom rotor design with unique vane configurations to keep your brakes cool in pursuit situations
Grey Fusion 4.0™ coating, providing durability police vehicles need in harsh elements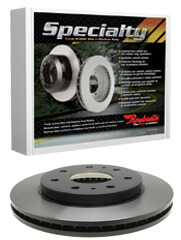 Specialty Truck, Medium Duty & School Bus Rotors
Our Specialty Truck, School Bus & Medium Duty Rotors are designed and manufactured to keep brakes quiet and cool in demanding situations and severe duty use.
The Specialty line features:
Application-specific designs with enhanced metallurgy
Vehicle-specific cooling vane configurations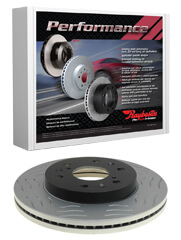 Specialty Performance Rotors
Raybestos offers a Performance rotor line to cover the exacting demands of the street performance market.
The Performance line features:
Application-specific designs manufactured with enhanced iron
Depending on the application, Performance rotors may come with a patented S-Groove slot (D640,620)