R-Line Brake Hardware
When it comes to brake jobs, brake hardware is often the most overlooked component. Worn out brake hardware can lead to:
Unwanted noise
Premature brake wear
Brake drag
Durable, reliable brake hardware is essential to a successful brake job and a performance that is:
Raybestos® R-Line brake hardware is manufactured to precise specifications in form, fit and function. Our professional grade hardware uses materials that perform to OE specifications or better.
Make sure your brake job is successful the first time by using R-Line brake hardware.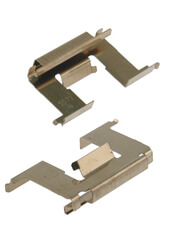 Abutment Clips
Abutment clips are critical to a smooth operating brake system. Our abutment clips provide a uniform surface for brake pads to make contact with, helping to suppress brake noise and deliver a quiet ride.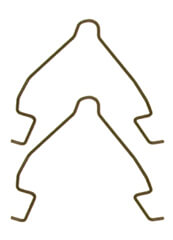 Drag Reduction Clips
Raybestos drag reduction clips are a quick and easy way to improve braking performance. Our progressive OE designs deliver:
Better fuel economy
Reduced brake wear
Less brake noise
Lower braking temperatures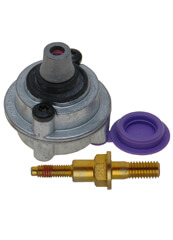 Low Frequency Dampers
Raybestos low-frequency dampers include an energy-absorbing compound that eliminates low-frequency vibration in the 0-2000Hz range. This helps reduce low-frequency noise for many problem applications.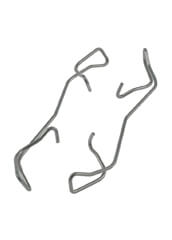 Anti-rattle Clips
Raybestos anti-rattle clips, also known as pad retainer clips, are designed to allow brake pads to slide freely within the caliper while eliminating rattling noise. Whenever you complete a brake job, it is important to replace the anti-rattle clips.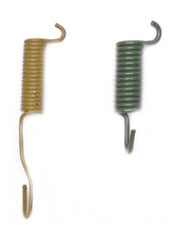 Retraction Springs
Retraction springs pull the brake shoes away from the brake drum when the pedal is released. An old or damaged retraction spring could lead to brake shoe drag. Raybestos offers strong, durable retraction springs that help provide smooth rear braking.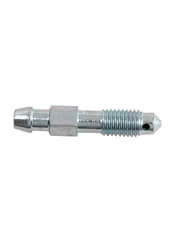 Bleeder Screws
Our bleeder screws are engineered and tested to ensure durability and reliability, even under extreme conditions. Available in a variety of sizes for different applications, Raybestos bleeder screws deliver a fast and easy brake system bleed.