Resources
Marketing Materials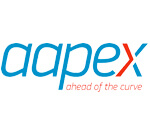 Raybestos is exhibiting at the Automotive Aftermarket Products Expo (AAPEX) 2019 from Nov. 3 through Nov. 5 at the Sands Expo in Las Vegas, NV.
AAPEX is the premier global event representing the $356 billion global aftermarket auto care industry. This is one of the largest shows in North America every year.
Make sure to visit Raybestos! Stay tuned for booth information.
12/10/2020

Performance Racing Industry Trade Show 2020

Indianapolis, IN

12/10/2020 - 12/12/2020

Event Highlights

Experience the latest in motorsports technology, ideas and new business opportunities
Join the world's top racing professionals and over 1,100 exhibiting companies in Indianapolis, IN
Make sure to visit Raybestos! Stay tuned for booth information
"When I need to do a hard stop, it (Element3 EHT friction) was right there for me. But when I want a smooth, easy stop so my customers don't get thrown all around, Element3 performs nice and smooth."

- Various Element3 Customers

"The EHT line has been a Godsend to us. It's absolutely fabulous."

- Shao D.

,PWD

"It's (Element3 EHT friction) immaculate. It's working great. Our customers love it. We're selling the hell out of it!"

- Suresh G.

,PWD

"The service we get from Raybestos, from Corporate all the way down to the guy on the street, is fantastic!"

- Michael C.

,WM Automotive

"The products have worked very well for us, or else we wouldn't be here today. We support Raybestos 100%."

- Gary C.

,WM Automotive